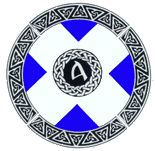 Siol nan Gaidheal
The Barnett Formula
6th May 2001

Advance Apologies. Some of my Language is technical, so please re-read it if it does not make sense at first reading.
You have probably noticed over the past three weeks, there have been a number of complaints about the Barnett Formula by politicians in London and the South of England. Perhaps, like me, you have been wondering why? Firstly let us ask the Man Himself as he explained it in a treasury document: 'First of all, for the need to recognise the spending levels between the various parts of the UK-population sparsity in Scotland, transport needs, needs because of relative ill health, rural needs for education and so on and industrial needs .....'
In other words it costs more in Scotland to heat and light buildings, provide the industrial infrastructure for North Sea Oil, repair and build new roads, more ill health because of the colder climate and so forth. No one argues that these facts are not true, and the Formula redresses some of the worst anomalies.
Yet in the Times on the 25th April 2001 we see these words: 'DOWNING STREET tried to pacify voters in Scotland and Wales yesterday by insisting that there were no plans to cut their public funding after the general election. No. 10 had been forced on the defensive by suggestions from John Prescott, the Secretary for the Environment, Transport and the Regions, that in a second term Labour would rewrite the Barnett Formula, which guarantees Scotland and Wales significantly higher spending per capita than England. A spokesman for the Prime Minister insisted that the rules would be in force until 2004, when the Chancellors spending plans expire. This fell short of a guarantee against future change.'
Mr Prescott however has stood firm: 'Mr Prescott surprised ministers by saying yesterday the Government needed to "bite the bullet" soon after the election, adding that there would be "blood on the carpet". Downing Street said that Mr Prescott had been talking about funding for English regions.'
Lord Barnett the man whose economic formula has stripped Scotland of her oil and gas wealth for nearly twenty years, and given a meagre allowance back to Scotland said: "It's (the Barnett Formula) unfair. The percentage increases in public spending awarded to Scotland are excessive and there is a case for review. Apart from the south-east of England, almost every other region has a lower per capita income per head than Scotland. The Scots can feel very pleased with themselves for keeping the formula for so long but if it was reviewed their allocation would probably be reduced. There would be a huge outcry in Scotland."
The formulation of a fair and acceptable level of public spending in Scotland has been seen as one of the potential flash points between Holyrood and Westminster. At present, the planning and control of public expenditure in Britain is based on a rolling three-year plan, updated each year. The first year of the plan is the Government's proposals for public spending in the forthcoming year which, counterbalanced by its proposals for taxation and borrowing, effectively form the budget presented to Westminster for that year. To create the plan, all spending departments agree spending totals with the Treasury which, unless some unforeseen eventuality arises, will be binding.
Within this system, the Scottish Office has responsibility for planning and controlling spending on all Scottish-based public service programmes including local government and the National Health Service. The vast bulk of the spending allowed in Scotland is funded by a block grant from Westminster, although some is funded by business rate and council tax income generated in Scotland. The Scottish spending limit agreed with the Treasury includes both that funded by the Westminster grant and that funded from business rates and Council Taxes on Residential Properties in Scotland. This means that the Scottish Office has to control and cap local government spending as well as its own direct spending. The major elements funded by the block grant (all of which will be devolved responsibilities of the Scottish Parliament) are as follows:
01. Support to local authorities.
02. Health.
03. Education: further and higher.
04. Housing.
05. Roads and transport.
06. Industry, enterprise, and training.
07. Law, order, and protective services.
08. Agriculture, fisheries, and food.
09. Provision to match European funds.
10. Local authority capital.
11. Other public services.
12. Other environmental services.
Although the composition of the block is calculated, service area by service area, once the total is agreed, the Secretary of State has the freedom to allocate it between service areas as seen fit. The Scottish block is calculated annually in two ways. Where comparable English service areas exist, these elements of the Scottish block are changed annually by the so-called Barnett Formula. Where no comparable English programmes exist, inflation and demand factors are taken into account. The amount of spending in Scotland subject to the Barnett Formula is 96%. The Barnett Formula is much misunderstood and often confused with an attempt to apply needs-based assessment to the allocation of UK public spending.
Barnett is a population-based formula introduced after a Treasury review of public spending needs in 1979 which found that spending per head on comparable services was 22% higher in Scotland than in England, with only 16% justified by higher levels of need. (High spending Labour Councils having a marked effect on the economy.) The aim of the Barnett Formula was to close that gap by linking increases and decreases in Scottish spending directly to changes in equivalent English budgets. On current weighting, the Scottish population is 10.66% of that in England, so Scotland gets 10.66% of equivalent English budgetary increases. For example, if planned health expenditure in England is increased by £1bn, the Scottish Budget is increased by £106.6m. Perhaps surprisingly, given the importance of the constitutional change, the financial system changes relatively little with the new Parliament. Decisions about the use of spending permitted in Scotland are taken by an elected Parliament in Edinburgh rather than by Ministers appointed in Westminster. The Parliament makes these decisions within the context of the pre-existing public expenditure framework, with the only major change being the Parliament's power to vary the standard rate of income tax up or down by 3p in the pound. Although it is estimated that a 3p increase would raise around £450m, relatively small beer against the block grant of £16bn in 1999, it was strongly argued that this power was essential to the credibility of the Parliament as otherwise it would have no more financial capacity than the Scottish Office.
The tax-varying power does give the Parliament a modest financing capacity independent of Westminster but its use is potentially a double-edged sword. If the Scottish population is able to pay more in income tax than the rest of the UK then why should Westminster provide greater financial support for public services in Scotland than it does in England? Given the Barnett Formula is a convention, not law, then use of the tax power may bring Scotland's relatively higher spending into question.
Sir Malcolm Rifkind, the former Scottish Secretary and leader of the Tories' election campaign in Scotland, said: "What John Prescott is proposing has profound implications for the whole of the United Kingdom. If this is what Labour is planning to do, it should be in the manifesto, not slipped in after the election." He added that if Labour merged the post of Scotland Secretary into that of a Minister for the Union a funding system might be devised with no one to fight Scotland's corner. "This makes more reason than ever to have a Secretary of State for Scotland," he said. "Labour would abolish this position just when Scotland needs it most."
Lord Barnett himself says it should go. Over the next three years Labour is to shave £2.3 billion from Scotland's budget - forcing Edinburgh ministers to be less ambitious than those in London. So what does this mean in real terms? ONE EIGHTH of ALL SCOTTISH EXPENDITURE will have to be cut back, probably just after the Election. A cut this size is savage, it means poorer health care, lower standards of education, road building and repairs put on hold yet again. Traffic problems being exacerbated in our cities and necessary environmental works being left undone or proceeding at a snail's pace.
Just why have a vociferous minority of London's M.P.'s started a campaign to strip Scotland of this Grant? Could it be that there is a £4 Bn. shortfall in the monies needed to rebuild and modernise the Tube System? The completion of the Channel Tunnel rail link? John Prescott has the transport portfolio which includes the renewal of the Underground system in London. I can see the way things are developing...Scottish Funding is axed so that fatcat Londoners can have a brand new Underground system and rail links? IT'S NOT IN THE LABOUR MANIFESTO! Yet it is surely coming. Scottish Interests and Jobs sacrificed yet again! Red Ken and his acolytes don't give a damn! As long as they provide the goods, they will get re-elected for another term. Personally I am of the opinion, that if they remove the Barnett Formula, then it will be the biggest own goal in history, even John Swinney should mak siccar with the Labour Glove Puppets in the Toytown Parliament. It could lead to a massive feeling of revulsion amongst Scottish Voters against Labour and their allies and give us the necessary majority to declare independence.
---
---
On-Line Copyright © Siol nan Gaidheal 1995 - 2020, All Rights Reserved


---