The first broadsheet editorial (article?) in Geordie? (Not the right/reet/richt forum, but posted for amusement)
Cole Back to Newcastle
Could Cheryl Cole really have been dropped from the X Factor because of her accent?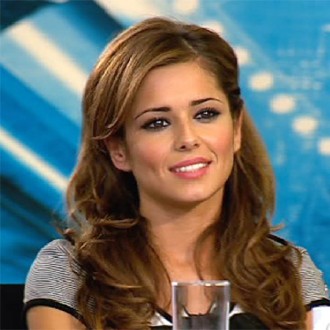 "Aalreet everyone? It's me, Cheryl, national treasure. Just got the sack frem bein a jyodge on America's X Factor. Na seriously sacked, as me aad mate Ken Clarke wud syah. Just sacked. Caal it bein given the cole shoulder. Cole shoulder! Geddit, pet?
"They sez they couldna understand what Ah wez sayin. Darlings, Ah can hardly understand what I'm sayin mesel horf the time. It wez tha an git big hair. Ah thowt I'd get advice frem another TV star, so Ah asked Donald Trump te gissies the nyame o' his hairdresser. Ah blame him, but he says the hair wasna the problem, it's the fact tha Ah wasna born in America. He sez maybe if Ah'd shown viewers me burth certificate...
"Te be honest, pet. Ah canna believe me accent wez the problem. Are yee tellin me tha taakin Geordie bars yee frem bein an X Factor jyodge but yee can taak leik Arnold Schwarzenegger, whee soonds leik he's garglin wi shrapnel, an still become Gyorvernor o California, e'en though yee produce a bairn wi yer hoosekeeper tha remains a secret in spite o the lad bein spotted benchpressin his aan cot at the age o three? An Dylan! Gandie at aal the fuss they myade ower him on his 70th, e'en though yee've as much chaunce o understandin whit song his singin as Sarah Palin hes o identifyin North Korea on a myap.
"Havin sez tha, noo, there's a wuman whee's makin a coomback whan Americans hed laughed hor reet off the political scyene cos they couldna myek any sense o what sheh sez. Noo sheh wants te run fer President. They winnit be lorfin then, pet!
"Me aad marra, Chris Huhne telt me te check if maybe it wez me fella jyodge, Paula Abdul tha wez actually fired, bet hed somehoo palmed aff hor sackin on me. And they say I divvin't taak sense."