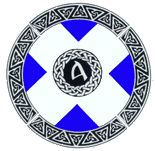 Siol nan Gaidheal
refuting unionist lies
Siol nan Gaidheal presents some downloadable PDF files which should be printed out and studied. Each contains information which refutes the current Unionist-inspired myths about Scotland and its inadequacies. Read and remember these, use them to repudiate the myths whenever you hear them spouted as gospel truth by any of the agents of Unionism, or simply by the uninformed. Participate in our campaign by printing out copies and leaving them in public places such as libraries, or handing them out at public meetings. Do your bit to nail the lies which keep our country subservient. These files will be added to periodically. Keep checking back!
These files require the free Acrobat Reader, which can be found here, and can be saved to your computer for study and printing by right-clicking on the file and selecting "Save As".
---
On-Line Copyright © Siol nan Gaidheal 1995 - 2020, All Rights Reserved


---